Transportation to and from Hood River

Columbia Area Transit (CAT) – Providing a fixed schedule between Hood River and Portland; as well as between Hood River and Cascade Locks, The Dalles, Parkdale and Odell. Use Google Maps transit directions for real-time information.
Greyhound Bus – Service from Portland to Hood River and The Dalles. Bus does not allow bikes.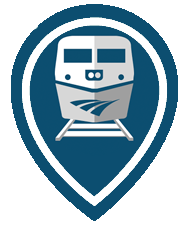 Amtrak – Daily trains from Vancouver to Bingen, WA. The Bingen station is located near main street with an easy connection to Mt Adams bus for transportation to White Salmon, Hood River or Goldendale.

BIKING FROM PORTLAND TO HOOD RIVER
Sixty-eight of the original 73 miles of the Historic Columbia River Highway are now open to travel. Only 5 miles are needed to complete the connection.

The Troutdale to Cascade Locks segment passes by many waterfalls, Crown Point Vista House and the Bridge of the Gods. 
The following Cascade Locks to Hood River segment features a new car-free segment of the restored state trail from Starvation Creek Trailhead to Viento State Park. 
Here is where the trail is under construction, including the the Mitchel Point Tunnel project which is expected to be complete in the Spring of 2023.
The Hood River to The Dalles segment includes a beautiful 4-mile car-free leg that goes through the Mosier Twin Tunnels, followed by a ride to the Rowena Crest Viewpoint and Columbia Gorge Discovery Center. 

Alternatively, Columbia Area Transit (CAT) can accommodate bikes. 

Hood River is very, very hilly. We recommend a super light bike with 8 or more gears or an electric bike (see rentals below). In general, people driving are used to sharing the road with people biking and are courteous. Discounts are available on electric bike rentals from Sol Rides if you arrive in Hood River on transit. Show your CAT transit pass OF GOrge Pass for a discount.
WARNING – bikes are not allowed on the Hood River Bridge to Washington.
From Hood River to Mosier and The Dalles – The bike route between these 3 cities is some of the best in America. The route is predominantly car-free, paved Historic Columbia River Highway Trail between Hood River and Mosier. Otherwise, you'll be riding on the shoulder on calm, rural Historic Columbia River Highway. Expect jaw dropping scenery.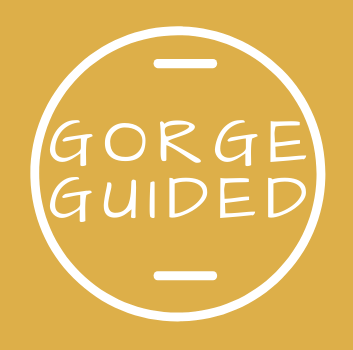 Gorge Guided is a network of guides and tour operators serving the Gorge region. The website includes tours by bike, air, water, and hiking/walking, as well as wine and shuttles. These guides bring local knowledge; access to experiences and community; preparedness and safety; and, of course, fun.