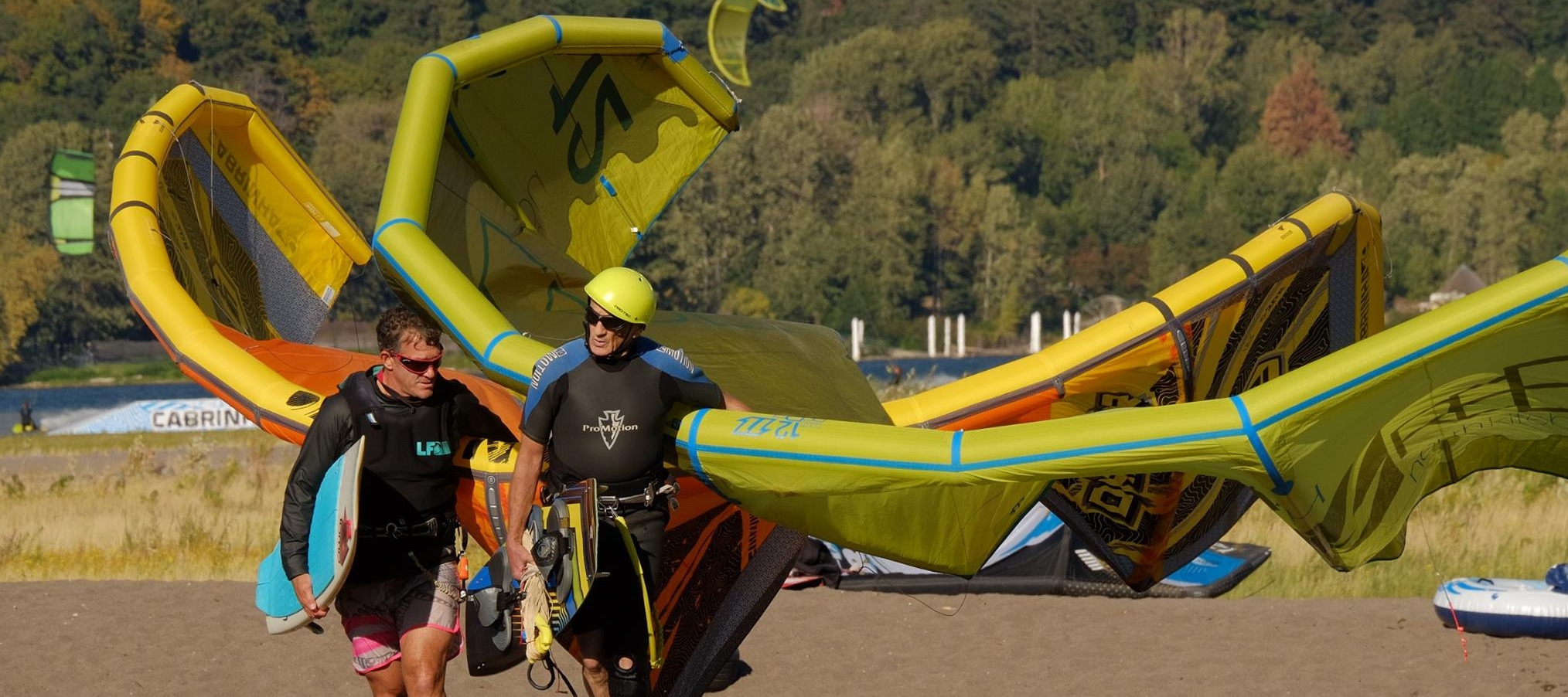 Transportation to, from and around Hood River
TRAIN
Amtrak – Empire Builder service from Portland's Union Station to Bingen, WA. From, Bingen, you can call Hood River taxi or walk to the Hood River bridge and hitch a ride (socially acceptable). Although bikes are allowed on board, there is no bike service to Bingen. However, folding bikes are accommodated to this station.
Mount Hood Railroad – more of a tour than transportation, this train will take you from the historic train depot in downtown Hood River to Parkdale, at the base of Mount Hood.
BIKING FROM PORTLAND TO HOOD RIVER
Reference Map above of Historic Columbia River Highway and trail closures. Biking the whole distance is not for 99% of people as it involves riding on the shoulder of Interstate-84 with large semis, trucks and RVS.
Alternatively, Columbia Area Transit can accommodate bikes (service schedule below). Here is the Bike route to Portland's Gateway Transit Center.
BIKING FROM HOOD RIVER TO MOSIER AND THE DALLES
The bike route between these 3 cities is some of the best in America. The route is predominantly car-free, paved Historic Columbia River Highway Trail between Hood River and Mosier. Otherwise, you'll be riding on the shoulder on calm, rural Historic Columbia River Highway. Expect jaw dropping scenery.
BIKING AROUND HOOD RIVER
Hood River is very, very hilly. We recommend a super light bike with 8 or more gears or an electric bike (see rentals below). In general, people driving are used to sharing the road with people biking and are courteous. Discounts are available on electric bike rentals from Sol Rides if you arrive in Hood River on transit. Show your CAT transit pass for a discount.
WARNING – bikes are not allowed on the Hood River Bridge to Washington.
BIKE ROUTES
Tour Operators
MOUNTNBARREL BIKE TOURS
"As Hood River's premier wine country bike tour, we work hard alongside our partners to offer an exclusive way for our guests to experience the best of what The Gorge has to offer – like a local! We make your safe planning and satisfaction our priority, so all you have to do is show up."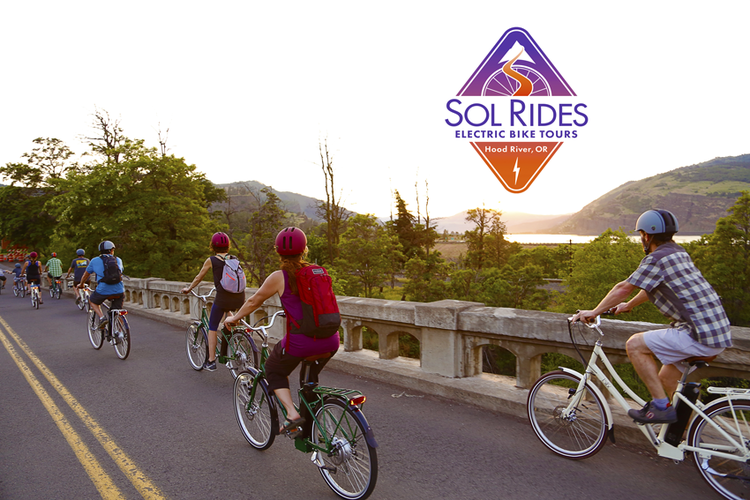 SOL RIDES EBIKE TOURS
" As we begin pedaling East away from Hood River, the propulsion of an eBike instantly creates a satisfying exhilaration, from that point on we are to discover the majestic bounty of the Columbia River Gorge…"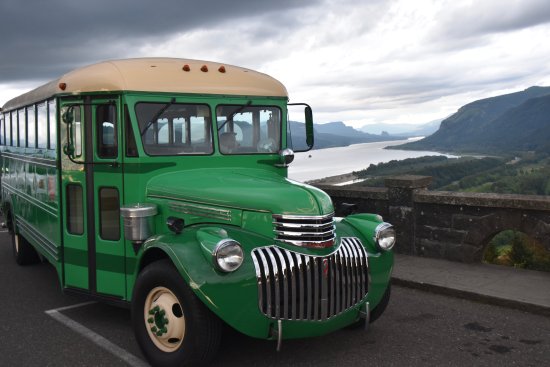 VINTAGE TOUR BUS COMPANY
"The beautiful Hood River Valley is world famous for its apple, pear, and cherry orchards. For the last 30 years, pioneering winemakers also realized that the soils and weather were ideal for growing wine grapes.
MT HOOD RAILROAD
Scenic train ride with seasonal themes from historic Hood River depot to Parkdale.
TASTING THE GORGE BY EBIKE
An Airbnb Experience lead by Bikabout.com's founder and ColumbiaGorgeCarfree.com's web designer. This 15 mile electric bike tour includes a bike rental, 1 cider tasting, 1 wine tasting and 1 snack.
NORTHWEST EXCURSIONS
Northwest Excursions is based around cycling, but offers a well rounded, Hood River experience. Get ready for amazing outdoor adventures of all kinds in this uniquely beautiful place.
Bike Rentals
Local Resources
TOURISM AND CHAMBER OF COMMERCE
Hood River Chamber of Commerce